preview of customer service e-learning
want to see what you'd get with the customer service e-learning? Here are some highlights!
We're hoping these preview shots will whet your appetite and make you hungry for more!
Home page of the LMS (Learning Management System):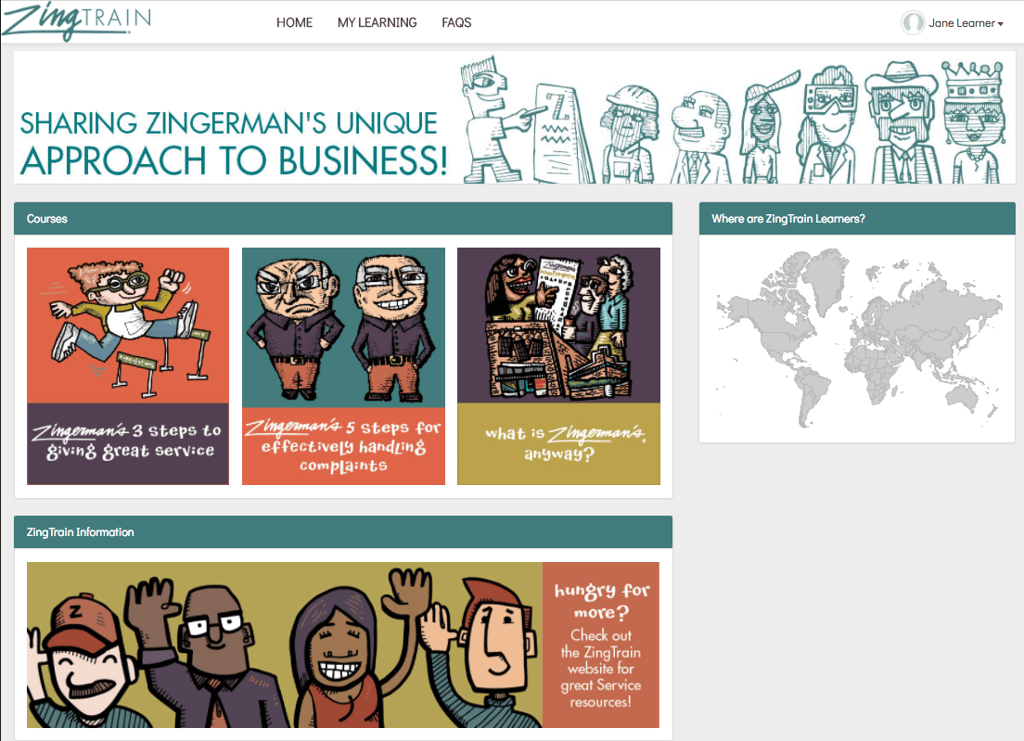 ---
Front PAGE OF THE 3 steps to giving great service course: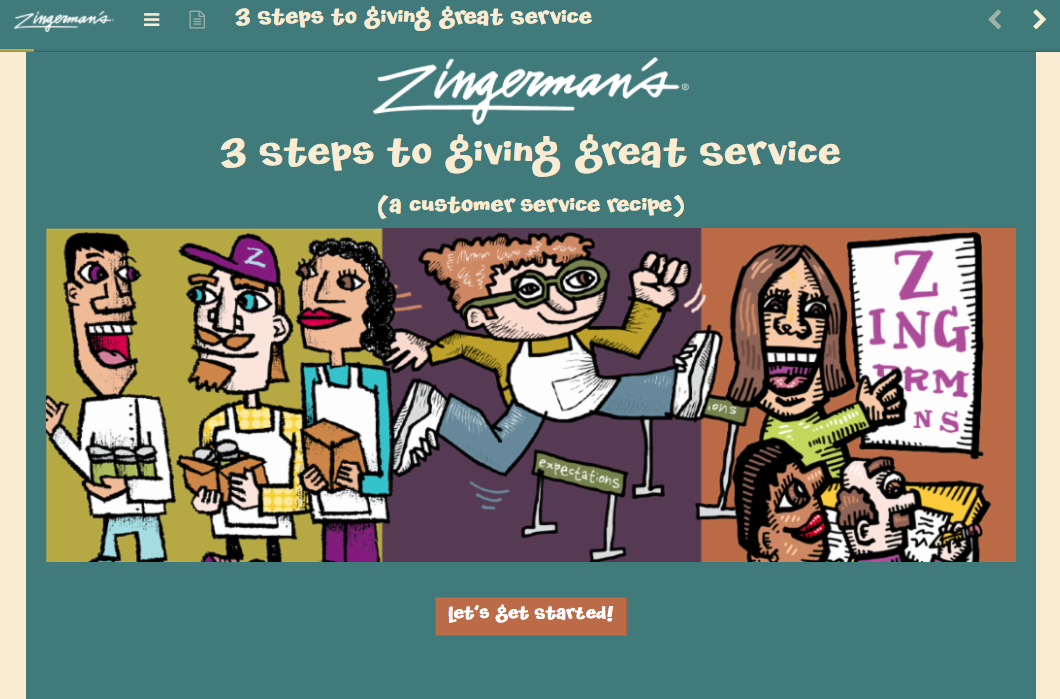 ---
Course navigation:
A quick video packed with useful information on navigating the courses.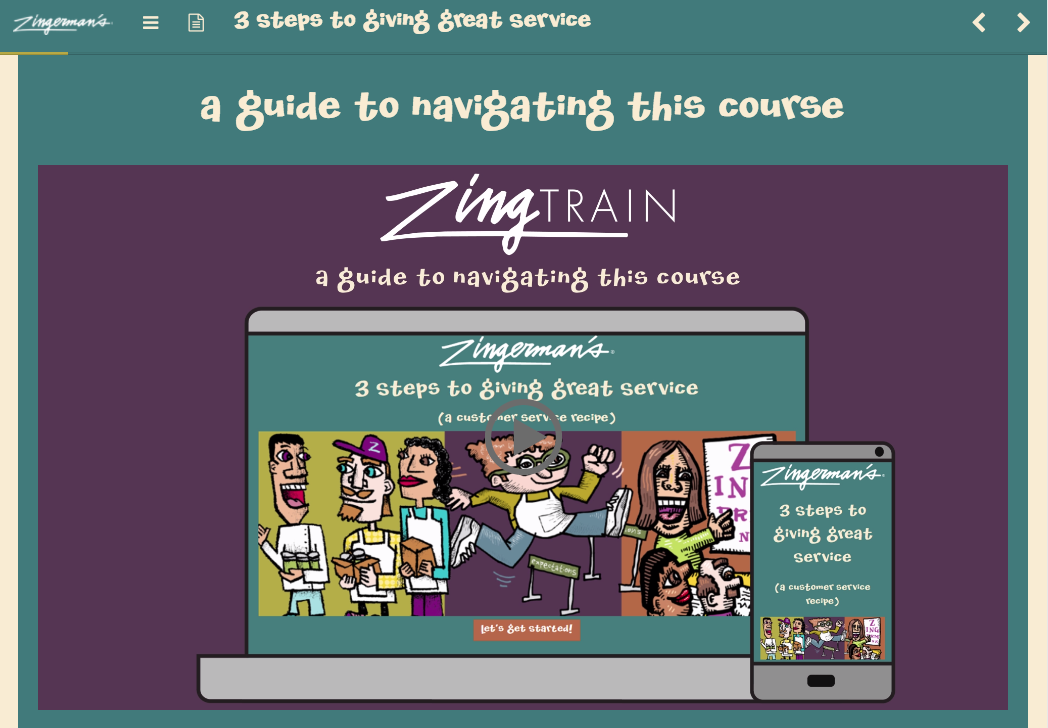 ---
COURSE CONTENT:
Almost every page includes voiceover!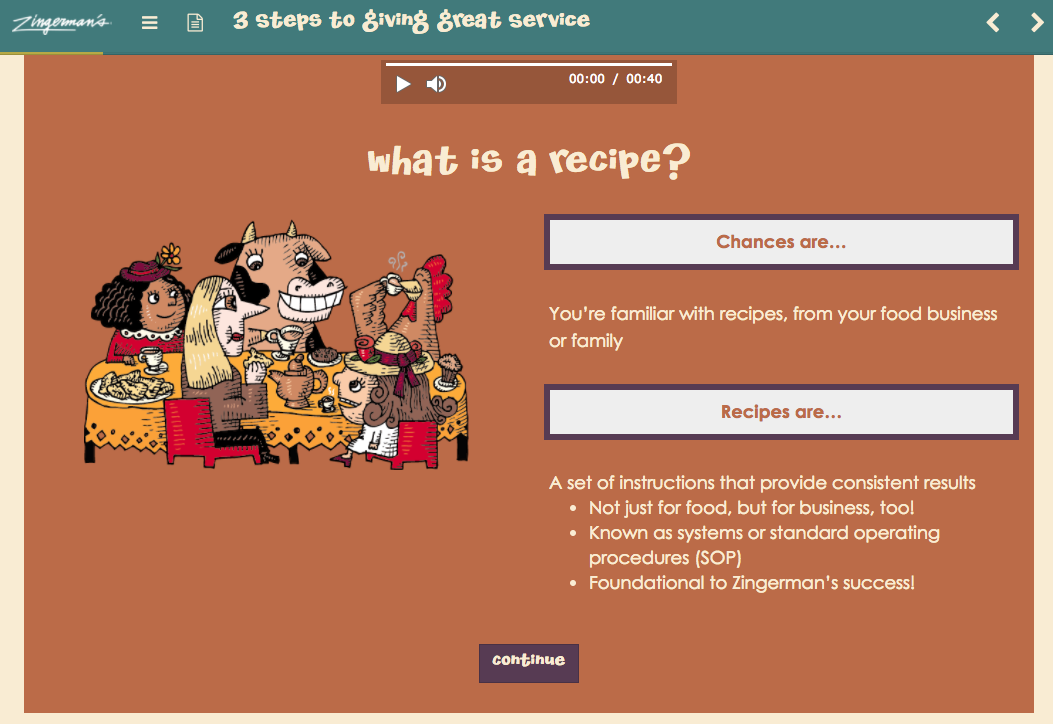 Many opportunties to reflect and apply the content to your own business or organization!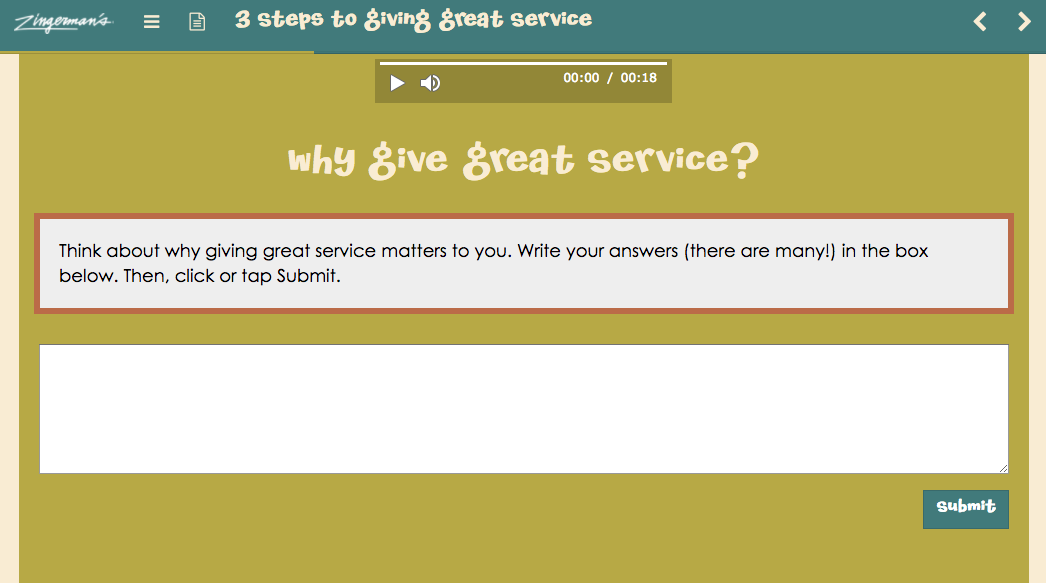 Zingerman's staff from around the Community of Businesses share their insight on the Zingerman's Service Approach in each course.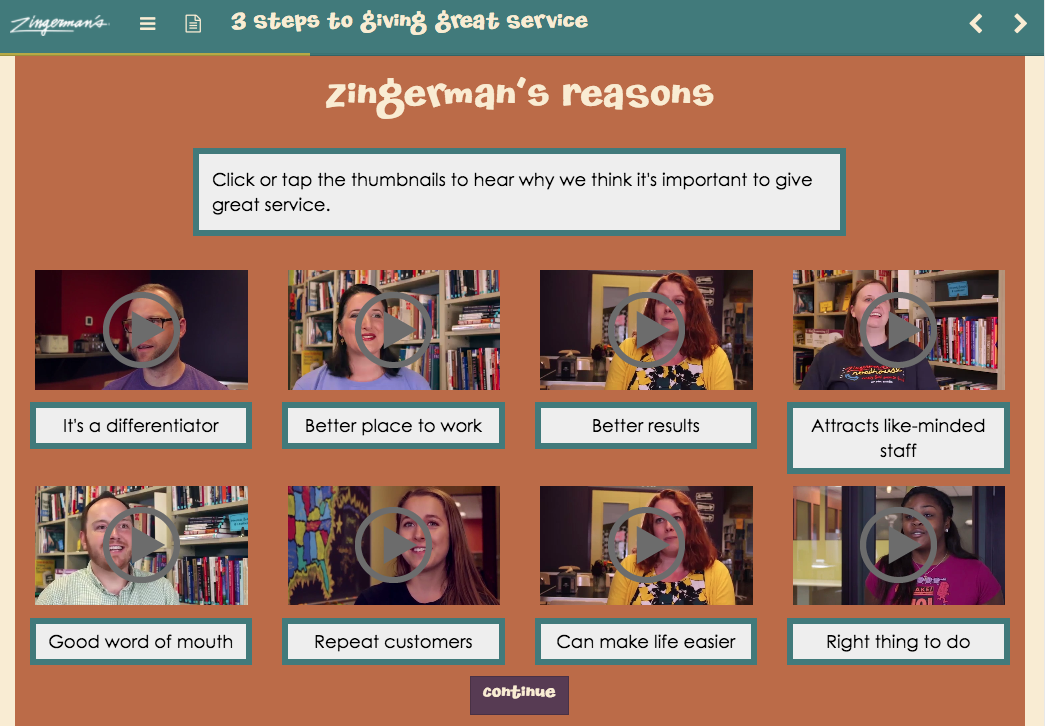 Many different ways to interact with the courses, from text entry and videos above to examples of the concepts in action, below.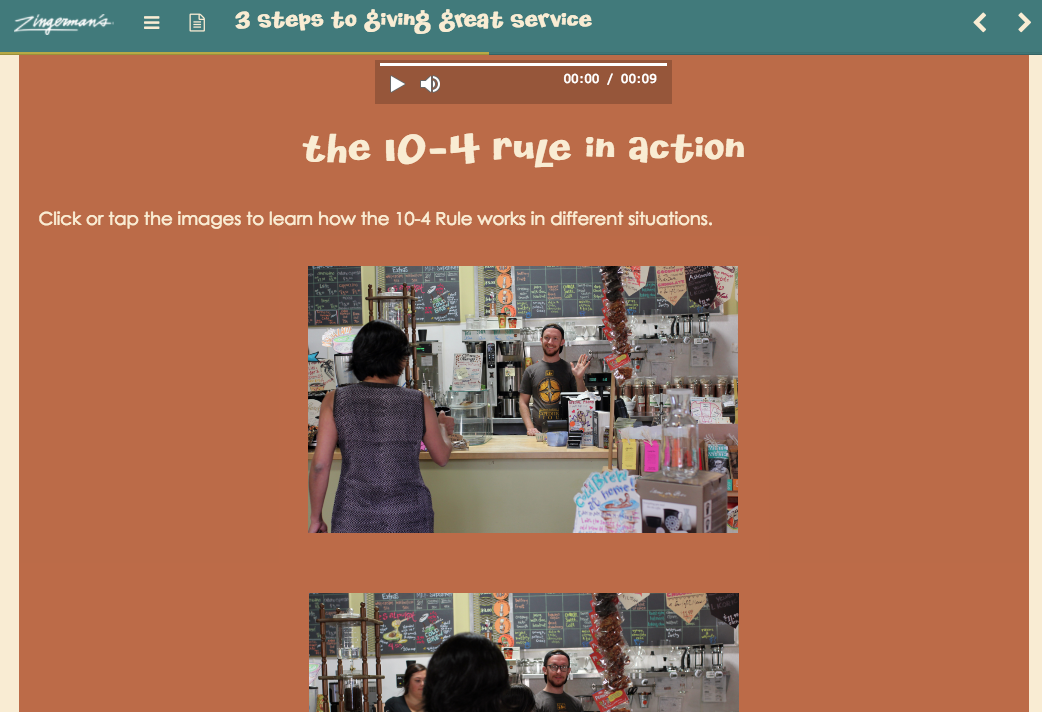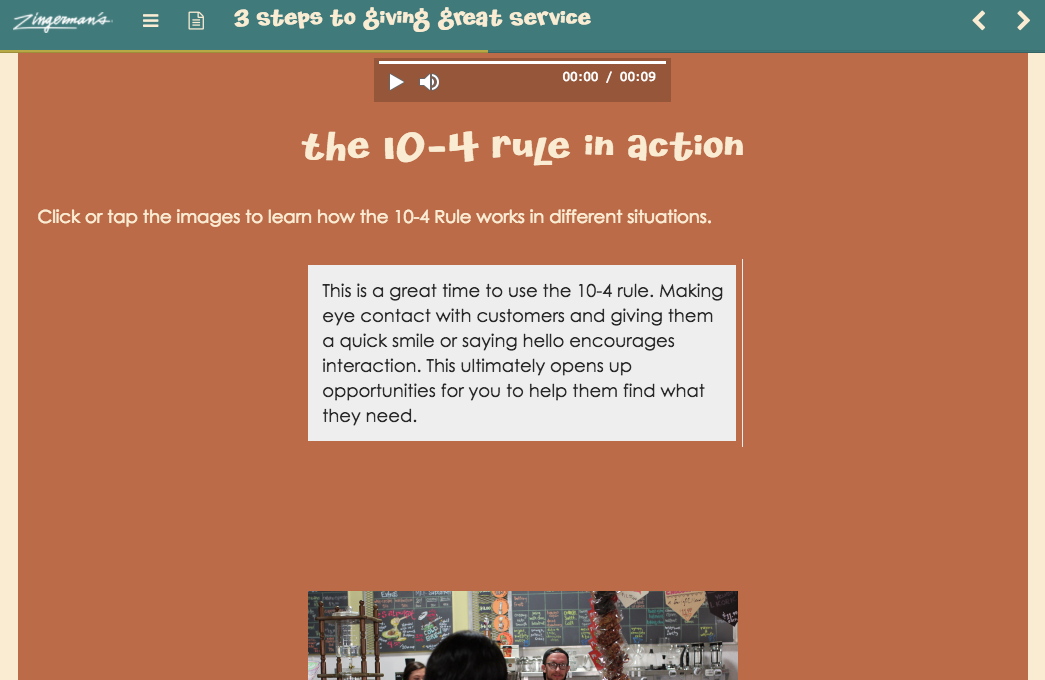 Ready to start your e-learning journey? click below!